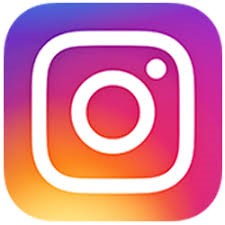 Follow us @LSUNOLA_MEDPEDS
Interested in LSU Med/Peds?
All prospective applicants are welcome to contact our program director or chief residents to have questions answered or to find out more about our program. We offer a Med/Peds ambulatory elective, which is open to all fourth year medical students. Those interested may contact the program director in order to tailor the experience to meet the applicant's wishes. This rotation is by far the best way for the student to interact with multiple residents and faculty in a variety of settings. We hope you consider visiting us during your fourth year. Find the answers to most commonly asked general questions about Med/Peds on the NMPRA website. Most answers to questions about the LSU Med/Peds residency program can be found on our website. A quick overview is as follows:
General
The LSU Med/Peds Residency is a four-year program with two years each of Internal Medicine and Pediatrics, composed of alternating four-month blocks. By the completion of the program, each resident is eligible to take the Internal Medicine (ABIM) and Pediatrics ABP board exams. We are currently funded for six new resident positions each year and usually interview 60-80 applicants each year.
Medicine Rotations
All Internal Medicine training takes place at UMC and a few local affiliate hospitals. See the sample schedule for specifics; generally, after 24 months, you will have completed 9 ward months, 2 ICU months, 1 ER month, 2 month of Med/Peds ambulatory, 4 required electives, and  4 chosen electives. Ward call averages Q4 while ICU averages Q3. Other months and electives are call-free.
Pediatrics Rotations
Pediatric training is almost entirely at Children's Hospital, Louisiana's only free-standing hospital for children. See the sample schedule for specifics; generally, after 24 months, you will have completed 6 ward months, 1 PICU & 2 NICU months (Touro and CHNOLA NICU), 1 well baby nursery month, 2 ER months, and 10 elective months including rotations 4 required electives, 2 ambulatory months, 2 advocacy months, 2 IEU months, and 1 month of nightfloat. Call is Q4 on ICU months, and all ward months employ a night float system. Upper level residents have 4-5 calls per month on electives. 
Interviews
Interviews are granted on an individual basis after completion of the ERAS application and are routinely conducted November through January. The one-day interview involves meetings with Internal Medicine and Pediatrics faculty, Med/Peds faculty, residents, and our program director. Tours of the facilities are included as is lunch at a local restaurant.
Moonlighting
Moonlighting opportunities are available to Med/Peds residents within the Internal Medicine and Pediatrics departments with the approval of the program director. These cannot, however, begin until completion of the 16-month internship and permanent licensure.