discover
The LSU Obstetrics & Gynecology Residency Program in Baton Rouge
Empowering residents to heal, comfort, and grow as critical thinkers.
Training physician leaders to become compassionate, respectful and competent obstetricians and gynecologists
At the completion of the four year curriculum, each resident will graduate mastering the six core competencies outlined by the Accreditation Council for Graduate Medical Education (ACGME): patient care, medical knowledge, practice-based learning and improvement, interpersonal and communication skills, professionalism, and systems-based practice.  Residents will also be robotic surgery certified upon completion of requirements at graduation.
There are four positions at each level, and our residents stay in Baton Rouge for the four years of their instruction. The first year of training provides extensive clinical experience by allowing the residents to rotate in obstetrics and gynecology, maternal fetal medicine, radiology, emergency medicine, internal medicine, and NICU. During the second year, residents receive a greater level of responsibility in obstetrics and gynecology, with main focus being obstetrics.  Third and fourth year residents continue their training with subspecialty experience in maternal fetal medicine, reproductive endocrinology and infertility, gynecologic oncology, urogynecology, and minimally invasive surgery including vaginal, laparoscopic and robotic assisted hysterectomies.
More About Us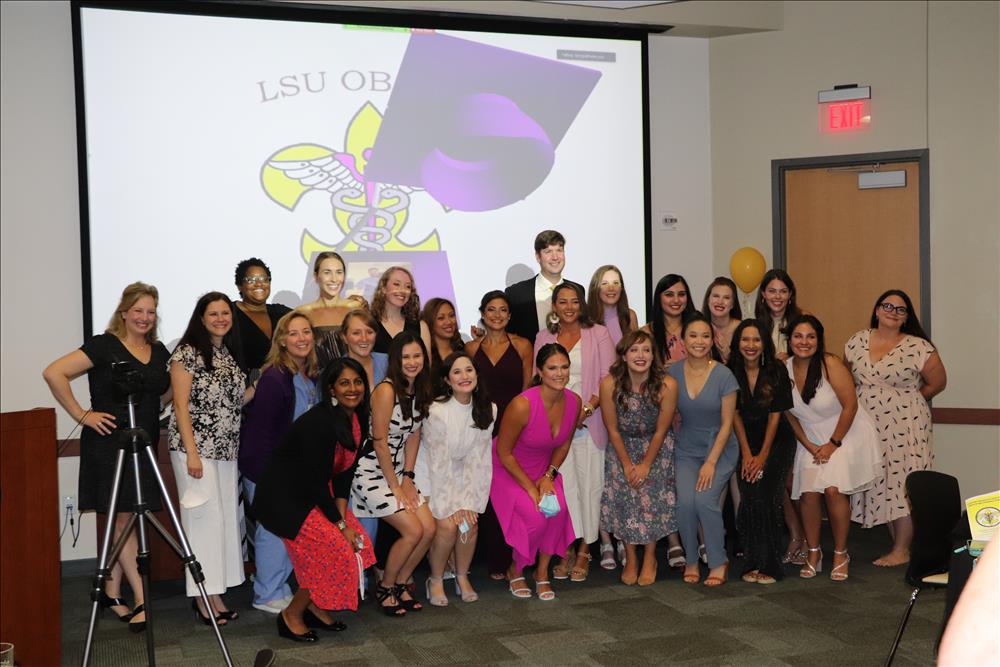 Dr. Gabrielle Alexander grew up in Yazoo City, Mississippi, and attended the University of Mississippi for her undergraduate degree and University of Mississippi Medical Center for her medical degree. Her hobbies include traveling, crafting, spending time with family and friends including her 2 children, Demi and Devin.  She loves the fact that as an Ob/Gyn resident, there is never time to be bored!
Dr. Gabrielle Alexander
3rd-year resident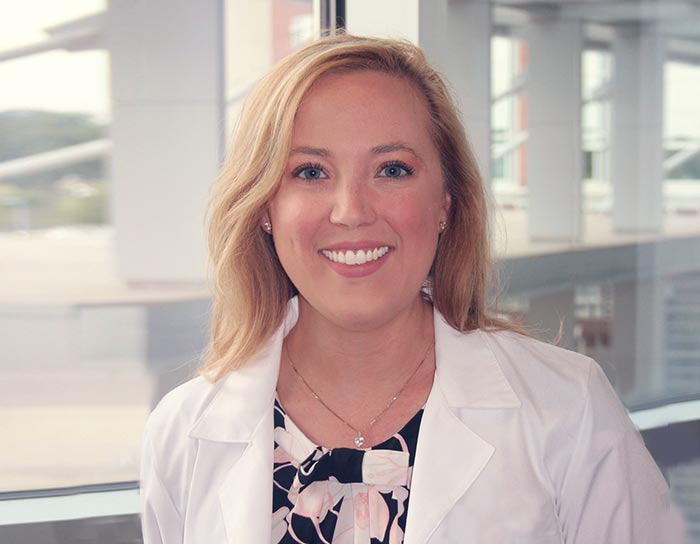 "I have been lucky enough to find lifelong friendships in residency.  My favorite perk of my job at Woman's is the food- having good food and unlimited diet coke access makes call shifts and long clinic days a lot less stressful!  After residency, I would like to practice the full scope of general obstetrics and gyn, and can't wait to perform my own surgeries like robotic hysterectomies after graduation." 
dr. Victoria Bone
3rd-year resident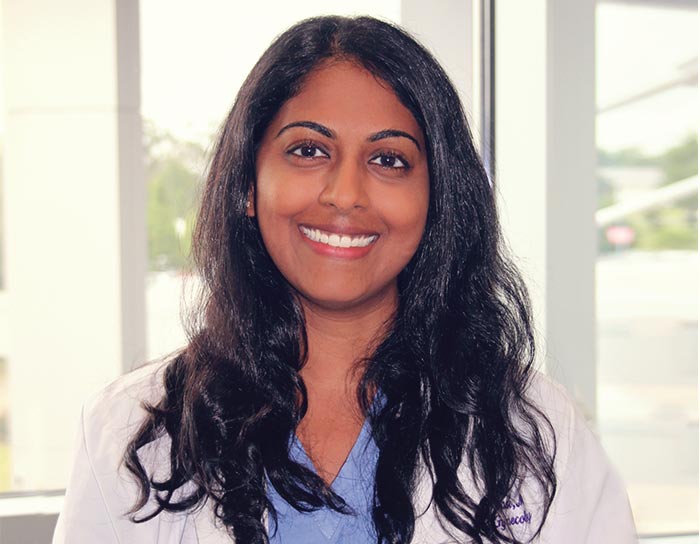 Dr. Neelima Sukhavasi grew up in Nederland, Texas then obtained her undergraduate degree at The University of Texas at Austin and medical degree at The University of Texas Medical Branch at Galveston.  She studied public health and obtained a Masters in Public Health at Tulane University.  She did her Ob/Gyn residency training at Baylor College of Medicine in Houston.  Her hobbies include taking the newest Peloton theme rides and watching basketball with her husband. Dr. Sukhavasi enjoys being in the operating room and delivering cute little babies!
Dr. Neelima Sukhavasi
ATTENDINg PHYSICIAN
Previous
Next