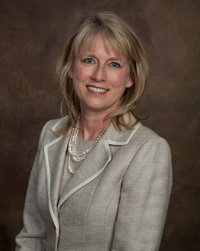 Greetings from Baton Rouge, and welcome to the LSU-OLOL Psychiatry residency program website! As another recruiting season rolls around, I am struck with how far we have come as a program and how we continue to grow and mature. Our program has set its sights on becoming a premier psychiatric residency training program, and we are well on our way. Our culture here is to always strive to better ourselves, the services we offer, and the quality of our department. Through our outstanding facilities and training opportunities, our dynamic faculty, and our prioritization of teaching over service, we are preparing our residents to become leaders in the field of Psychiatry.
Take a look at some of our accomplishments over the last year:
Our class size has increased to 7 residents per year.
100% of our graduates passed their board exams for the third year in a row!
All of our graduates have matched into their chosen fellowship (CAP, forensic, community, CL) or had job placements prior to graduation.
We have started a suicide-specific treatment program and expanded integrated care program.  
We are starting a medication assisted therapy clinic for opiate use disorder.
We have developed a C&A consultation service, ready to move into the new free standing Children's hospital when it opens this fall.
We have three new faculty members starting this summer.
Our scholarly production continues to grow with several residents and faculty members presenting at national and regional meetings and 13 peer reviewed publications this year alone.
LSU Health Sciences Center's Baton Rouge campus has continued to grow and expand. 
Our Lady of the Lake was selected by the ACGME as one of eight teaching hospitals across the country to participate as a Pathway Innovator in the Pursuing Excellence in Clinical Learning Environments Initiative.
Other important strengths of our program include:
A focus on all of the resident experiences being educationally driven.  We make a real effort to prioritize education over service. Our residents work hard and see lots of patients, but they are not here to meet the service needs of the hospital.  
Our facilities are second to none!  We have a brand new medical education building, a new outpatient clinic, a new amphitheater for grand rounds, and a new psychiatric emergency department.
Our Lady of the Lake Hospital is dedicated to medical education.  They support the residencies with the resources required for excellence.  The Mental and Behavioral health division has 69 licensed psychiatric beds, an intensive outpatient program, a large outpatient program, and a busy dedicated psychiatric emergency room.  The patient population is a mix of private pay, indigent patients, and Medicaid/Medicare patients.  Our psychiatric emergency room is seeing about 1000 patient presentations per month.  
We are part of the LSU Health Sciences Center School of Medicine in New Orleans, but at the Baton Rouge branch campus.
Greater Baton Rouge has a population of over 750,000 people.  There is no other psychiatric residency program in town competing for access to the patient population.
Partnerships with our local community mental health provider (Capital Area Human Services District), the state prison (for a forensic experience), Baton Rouge General Medical Center (where residents are exposed to ECT), and local outreach services for the severely ill and homeless (ONE Stop Shop Homeless shelter and an assertive community treatment team) allow for varied clinical experiences.
We boast a supportive, collegial atmosphere, approachable faculty, and really great residents.
I firmly believe that the best residency experience is one where there is a good fit between the resident and the program. You need to feel like the training program you choose will be a place where you can grow and develop an identity as a physician and psychiatrist. If you are looking for a place where education comes before service needs, where the curriculum focuses not only on molecules but on the role of human relationships, and where an individual approach to helping you meet your potential is stressed, then LSU-OLOL in Baton Rouge might be the place for you!
Kathleen Crapanzano, MD, MACM
Program Director
LSU-Our Lady of the Lake Psychiatry Residency Program