Welcome to the Pathology Residency Program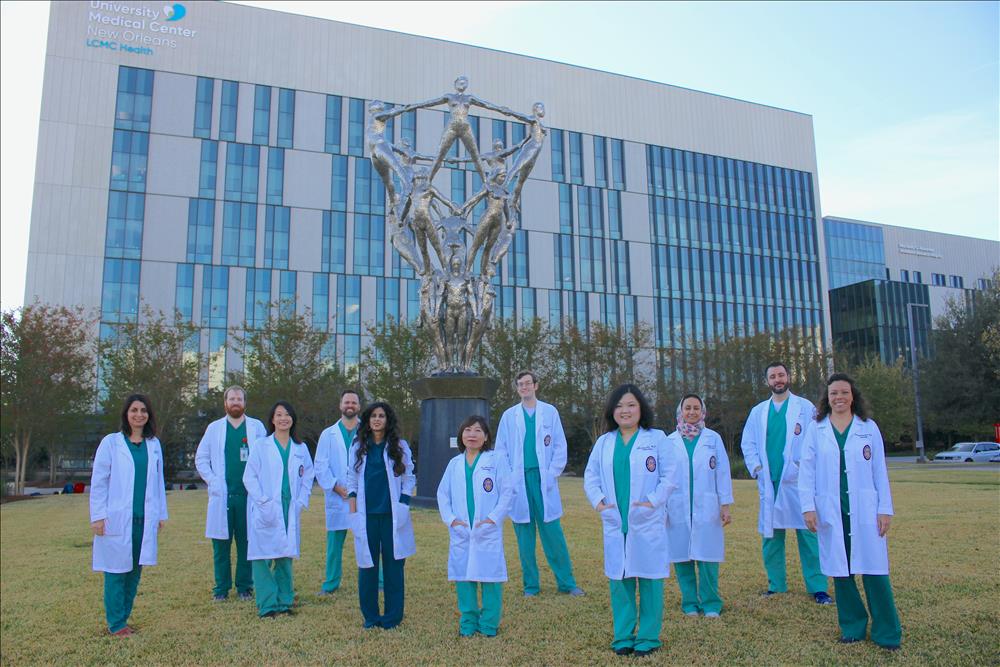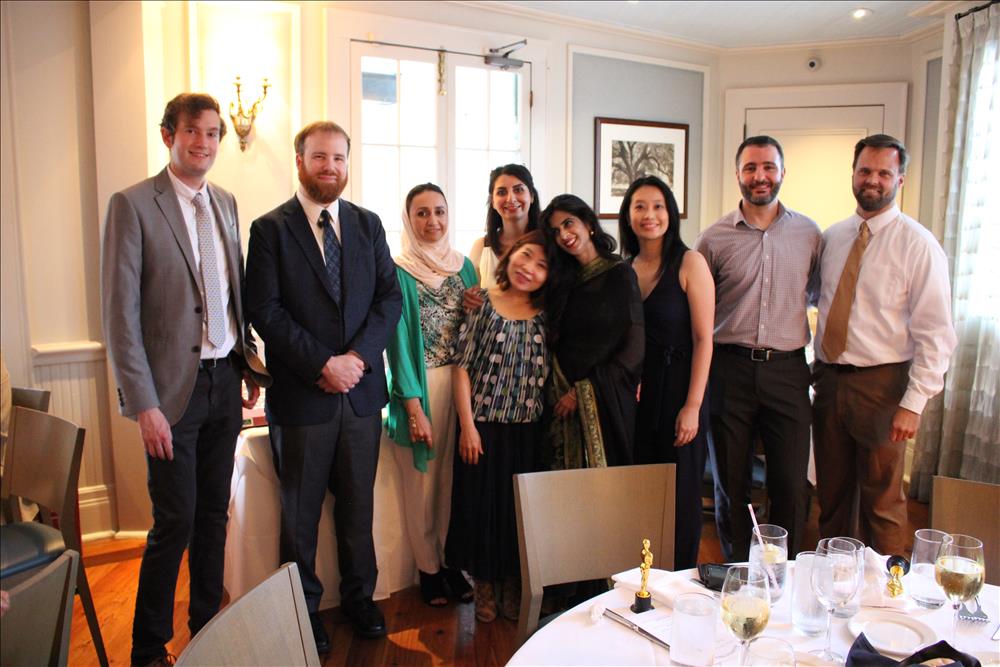 PROGRAM NEWS
REGISTER NOW FOR ONE OF OUR VIRTUAL MEET AND GREETS!
click here to register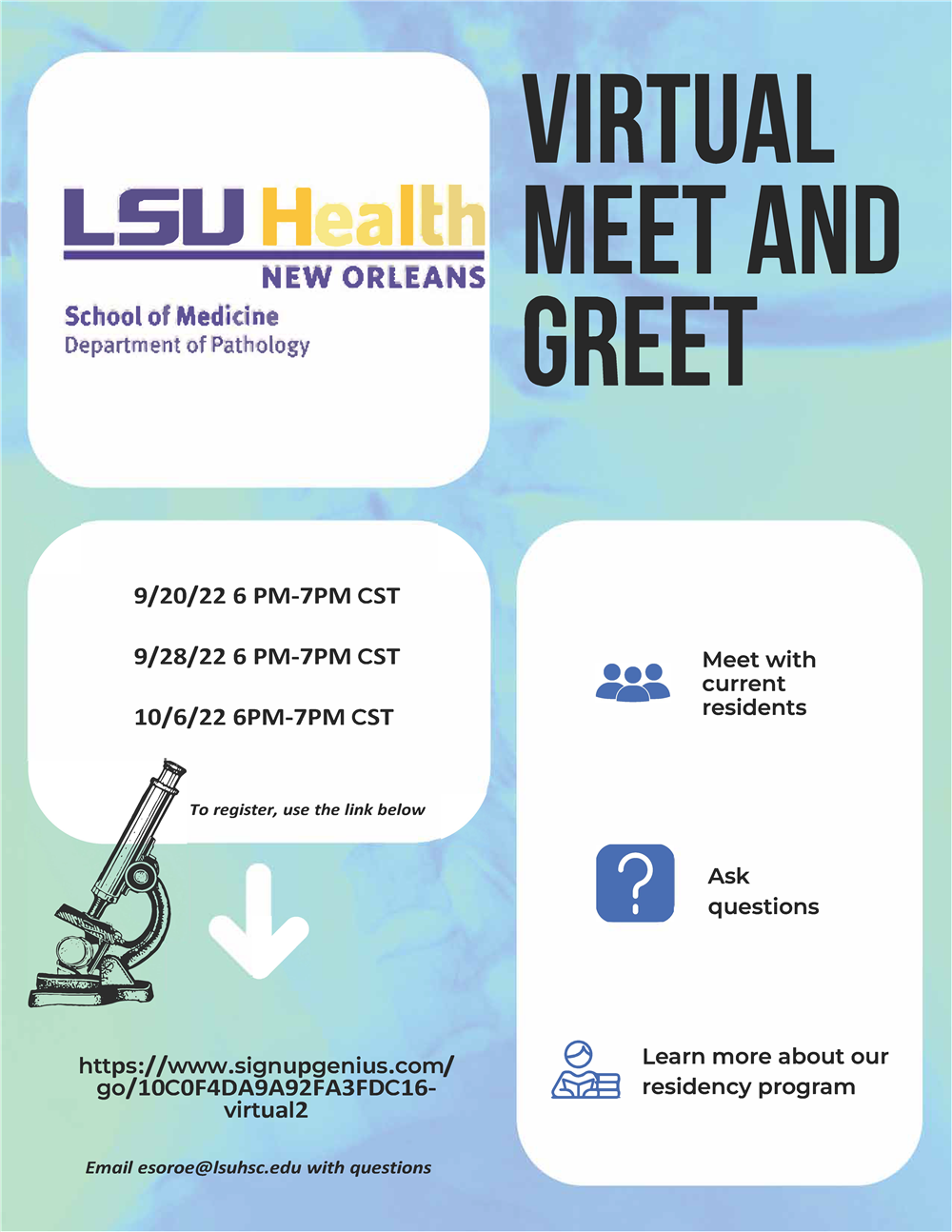 The Department of Pathology at LSU Health Sciences Center-New Orleans offers a fully ACGME accredited residency characterized as a combined Anatomic and Clinical (AP/CP) Pathology training program.  The four-year program utilizes rotations and supervising faculty at five (5) hospitals as well as a forensic center, all located in the metro New Orleans area.  The program is a blended curriculum that balances both AP and CP training and also offers unique experimental training in patient safety, quality improvement and pathology management, and laboratory leadership.  Residents graduate eligible for both American Board of Pathology certifying examinations and have case logs that show diverse technical training in autopsy, fine needle aspiration, bone marrow biopsy and frozen section.  Graduates from the program have been successful pathologists in both the academic and private practice settings and pursue a broad array of AP as well as CP fellowships.
For further information, contact:
Ritu Bhalla, MD
Program Director
Associate Professor, Clinical Pathology and Urology
Email: rbhall@lsuhsc.edu
Elizabeth Rinker, MD
Associate Program Director
Director, Student Electives in Pathology
Director, Immunohistochemistry/Histology Special Procedures
Email: erinke@lsuhsc.edu
Elizabeth Monnin, MLS (ASCP)CM
Program Coordinator
Email: esoroe@lsuhsc.edu
 
Follow us