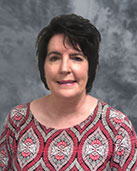 Melisa Harrington, M.D.
Nephrology
Department of Internal Medicine
LSUHSC-University Hospitals and Clinics
 
Melisa Harrington, M.D. graduated medial school from Saba University School of Medicine in 2000. She completed her residency in Internal Medicine at University Medical Center and went on to complete a fellowship in Nephrology at Louisiana State University. Following her education, Dr. Harrington became board certified by the American Board of Internal Medicine. She is also board certified in Nephrology with over 20 years' experience and is affiliated with the National Board of Physicians and Surgeons for Internal Medicine and Nephrology.