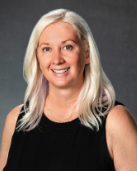 Thank you for your interest in the LSU Lafayette Sports Medicine Fellowship. Our goal is to provide primary care sports medicine training that is comprehensive, continuous, family-oriented, and in accordance with the mission of our Sponsoring Institution. I am so excited to be the program director during this exciting time for the field of sports medicine. We aim to accomplish this by affording fellows active participation in various clinical and academic activities incorporated within a curriculum based on the Accreditation Council for Graduate Medical Education Core Competencies: Patient Care, Medical Knowledge, Professionalism, Systems Based Practice, Interpersonal and Communication Skills, and Practice Based Learning and Improvement.

Throughout your time in the program, you will gain experience providing care to a wide range of patients crossing the full spectrum of sports medicine. Our Sports Medicine fellows train in a variety of settings including the Family Medicine Center (FMC), Sports Medicine Clinic (SMC), University Hospital and Clinics, University of Louisiana at Lafayette (ULL), within private physicians' offices as well as other facilities within the area. We train the future leaders in the field of sports medicine by providing a depth and breadth of direct athletic coverage, comprehensive and innovative clinical and procedural experience, and other experiences that will provide you the skills and confidence to take on the challenges of your own career. As a fellow of LSU HSC, you'll be afforded the opportunity to care for the wounded athlete, the weekend warrior, and the most elite of athletes in college athletes in this part of the country. You will care for athletes of all ages, abilities, and interests. You we be integrally involved in the care of collegiate athletes, working with sports such as Louisiana football, baseball, softball, track, cross country, soccer, volleyball, and basketball teams. You will serve as a medical director of mass endurance events such as The Louisiana Marathon.

At the completion of the program, fellows will be capable of practicing competently and independently in a setting that will offer professional development and fulfillment. The LSU HSC Sports Medicine Fellowship will prepare you for any variety of careers in sports medicine. Our graduates have gone on to work in both academic and community settings. They now include sports medicine educators, fellowship faculty members, collegiate and professional team physicians, and community sports medicine providers. By the variety of careers that our graduates have chosen, it is clear that this fellowship is suited to prepare the fellow for a wide variety of practice opportunities.

Lafayette is a community steeped in rich culture and heritage; we invite you to join our Sports Medicine Fellowship Program. As the saying goes in South Louisiana "Laissez les bons temps rouler!" or "Let the good times roll!" Lafayette is a rare gem where big city life meets small town feel. In 2014, Lafayette was named "Happiest City in America". There is always something to do in the Acadiana area including outdoor activities, sporting events, travel adventure, delicious food, and local cultural events. With over 400 different festivals each year, so it's easy to see why Louisiana the Festival Capital of America.
As you can tell, I am proud of our program, its opportunities, and our graduates. I hope that you give our program a sincere look when you are on the interview trail for a Sports Medicine Fellowship.

Amanda Phillips, MD, MPH, FAAFP, FACOEM
Program Director, Sports Medicine