Welcome to the LSU Health Science Family Medicine Residency Program in Lafayette, LA!
Our mission is to provide exceptional and comprehensive team-based healthcare to our patients, families, and the community while promoting excellence in education and a commitment to lifelong learning amongst our residents, fellows, and students. 
Since July 1, 1989, the Family Medicine Residency Program has been training highly competent family physicians. The Program has graduated over 224 family physicians. More than 90% of the graduates are certified and are Diplomats of the American Board of Family Medicine.
Why Choose Us?
Longitudinal Curriculum including continuity obstetrics, nursing home care, sports medicine team assignments in Division 1 collegiate team coverage at University of Louisiana at Lafayette and high school football teams.

Close association with Geriatric Medicine Fellowship and Sports Medicine Fellowship

Variety of public and private clinical experiences

Hospice and end-of-life care management

Residents are prepared to practice in any setting

Foster networking within the community for future employment opportunities

100% board take and pass rate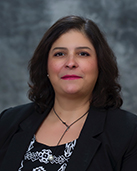 Welcome to LSU Health-University Hospital and Clinics Family Medicine Residency Program in Lafayette, Louisiana. Much like the community in which we are based, our program boasts a warm, familial and engaging culture rich in its diversity.
Our program originated in Lake Charles and moved to Lafayette in 1989. We have graduated over 190 family physicians, most of whom practice in Louisiana. The broad spectrum of pathology, cultural diversity, and wide variety of training venues allow for breadth and depth of experience that confers confidence upon our graduates such that they are well prepared to provide high quality, cost-effective and culturally sensitive healthcare in any arena.  Many of our graduates truly embody the spirit of family medicine having established practices in the traditional full scope of family medicine in rural communities throughout Louisiana. Others have used the program to pursue their passions in emergency medicine, urgent care, military medicine, office-based practice, bariatric medicine, sleep medicine, wound care, aesthetics, women's health, occupational medicine, sports medicine, geriatrics and nursing home care, academic medicine, addiction medicine, hospice and palliative care, public health and healthcare administration. Additionally, graduates have been accepted to fellowships across the country in geriatrics, sports medicine, hospice and palliative care, occupational medicine, emergency medicine, rural medicine/obstetrics and hospital medicine.
Academically, we have achieved a 100 percent board take-rate and board pass-rate. Our faculty possess diverse skill sets that include specialized training in obstetrics and gynecology, geriatrics, endoscopy, advanced minor surgical techniques, sports medicine, occupational medicine, research and hospice and palliative care. They are exceptional in their commitment to our patients and residents, in their level of academic engagement and in their accessibility
We are extremely proud of the above accomplishments. However, what makes our program most unique are the lifelong collegial and familial relationships nurtured during our time together and the enlightening opportunity to care for gravely underserved populations in our hospital, local community and global community.  As you explore the images and writings contained in these pages, I hope you gain a sense of our esprit de corps and first and foremost, of our commitment to our patients.
Linda K. Oge', M.D.
Section Chief, Department of Family Medicine
Clinical Assistant Professor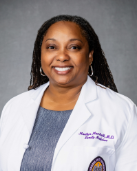 We are delighted to welcome you to the LSUHSC-University Hospital and Clinics (UHC) Family Medicine Residency Program!!
Initially established in Lake Charles, Louisiana at Walter O. Moss Regional Hospital in 1972, the Family Medicine Residency Program moved to the University Medical Center (UMC) in Lafayette, Louisiana on July 1, 1989. The idea was to train Family Medicine Physicians who would be able to provide comprehensive medical care to hospitals and local communities.
In July 2013, UMC partnered with Lafayette General Medical Center (LGMC) and the name changed to UHC. Through this partnership, the Family Medicine program now has key rotational experiences at LGMC while continuing to maintain a vast majority of the educational rotations at UHC.
Our goal is to provide primary care training that is comprehensive, continuous, and family oriented so as to promote overall wellness to patients. Residents see patients in the Family Medicine Center (FMC), University Hospital and Clinics, Lafayette General Medical Center, nursing homes, private physicians' offices and other facilities.
In our FMC, patients receive same-day and urgent care appointments as a care team of residents and nurses work with each patient in managing their health and wellness.  Residents manage their own continuity panel of patients consisting of a variety of pathology which covers acute and chronic conditions.  Residents' training consists of high quality care based on the best and latest scientific knowledge provided by a system of academic faculty and leaders.
We have a complement of 25 residents with educational experiences in outpatient care, inpatient medicine, ICU, OB/GYN, and pediatrics to name a few. Our Family Medicine Faculty are experienced in GI procedures offering EGD and colonoscopy training. We have a unique sports medicine experience within our program where residents serve as team physicians to local high school and college athletes. Residents have the opportunity, if interested, to cover mass participation events, professional sports and post season and collegiate  events with the University of Louisiana at Lafayette (ULL) athletic program and other local programs.
Physicians who train here will have the experience and expertise to provide care to a wide range of patients crossing the full spectrum of Family Medicine. By providing educational experiences in a variety of settings, our program has trained more than 200 practicing family physicians and continuity of care. Most of our graduates continue to remain in Southwestern Louisiana to practice.
A community steeped in rich culture and heritage, we invite you to join our Family Medicine Residency Program. And as the saying goes in South Louisiana "laissez les bons temps rouler" or "let the good times roll"!
Marilyn D. Marshall, M.D.
Program Director, Department of Family Medicine
Assistant Professor of Family Medicine
LSUHSC Family Medicine