Letter from the Program Director | Family Medicine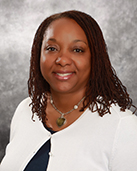 We are delighted to welcome you to the LSUHSC-University Hospital and Clinics (UHC) Family Medicine Residency Program!!
Initially established in Lake Charles, Louisiana at Walter O. Moss Regional Hospital in 1972, the Family Medicine Residency Program moved to the University Medical Center (UMC) in Lafayette, Louisiana on July 1, 1989. The idea was to train Family Medicine Physicians who would be able to provide comprehensive medical care to hospitals and local communities.
In July 2013, UMC partnered with Lafayette General Medical Center (LGMC) and the name changed to UHC. Through this partnership, the Family Medicine program now has key rotational experiences at LGMC while continuing to maintain a vast majority of the educational rotations at UHC.
Our goal is to provide primary care training that is comprehensive, continuous, and family oriented so as to promote overall wellness to patients. Residents see patients in the Family Medicine Center (FMC), UHC Hospital, nursing homes, private physicians' offices and other facilities.
In our FMC, patients receive same-day and urgent care appointments; support for managing acute and chronic conditions; continuity of care; high quality care based on the best and latest scientific knowledge; a team of experts to work with each patient in managing their health and wellness; and surveys to encourage patient feedback.
We have an 8-8-8 training program with educational experiences in outpatient care, in-patient medicine, ICU, OB, and pediatrics to name a few. Our Family Medicine Faculty our experienced in GI procedures offering EGD and Colonoscopy training. We have a unique sports medicine experience within our program where residents serve as team physicians to local high school and college athletes. Residents have the opportunity, if interested, to cover mass participation events, professional sports and post season and collegiate  events with the University of Lafayette (UL) athletic program and other local programs.
Physicians who train here will have the experience and expertise to provide care to a wide range of patients crossing the full spectrum of Family Medicine. By providing educational experiences in a variety of settings, we proudly boast that we have trained more than 190 practicing family physicians and countless medical students in the principles of Family Medicine and continuity of care. Most of our graduates continue to remain in Southwestern Louisiana to practice.
A community steeped in rich culture and heritage, we invite you to join our Family Medicine Residency Program. And as the saying goes in South Louisiana "Laissez les bons temps rouler" or "Let the good times roll"!
Marilyn D. Marshall, M.D.
Program Director, Department of Family Medicine
Assistant Professor of Family Medicine
LSUHSC Family Medicine