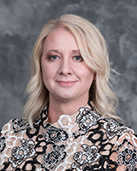 Amanda Phillips-Savoy, M.D., MPH, FAAFP, FACOEM
Sports Medicine
Department of Family Medicine
LSUHSC-University Hospitals and Clinics
Before Amanda Phillips, M.D. joined the faculty of the Department of Family Medicine in 2011, she was in private practice and also continued on in her love of education.  She is boarded in Occupational Medicine in addition to a Masters of Public Health in Occupational Medicine and is also boarded in Sports Medicine.  She continues her passion as she teaches residents, medical students and college students in athletic training as she serves as the University of Louisiana Lafayette (ULL) Team Physician.   
Dr. Phillips' research interests include:
Research: Community Based Participatory Research (CBPR), Practice Based Research Networks (PBRN), Lynch Syndrome, Sepsis, Quality Improvement, and Resident Education Interventions
Sports Medicine: ULL Team Physician, concussions, medical coverage for mass events like triathlons & distance runs, pugilistic sports like boxing, MMA, and professional hockey
Occupations Medicine: FAA, MRO, Dive Medical Examiner, Merchant Mariner, Pre-employment physicals, and Blood Borne Pathogen Exposure
Education: resident remediation, learning theory, and academic advancement
Financial: physician and resident education on getting out of debt and building wealth
Socially: Disney, travel, trivia, and escape rooms