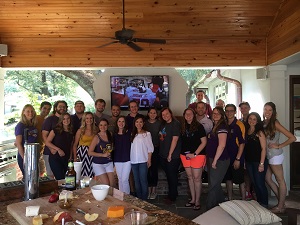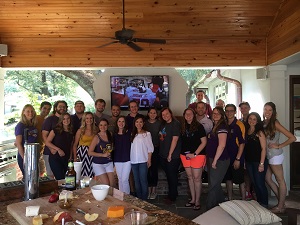 Lifestyle
Your endeavor into the educational process of residency, as expected, is one that will be consuming of time, both of quality and quantity; but as serious as we take the profession of medicine, the importance of personal time and occasions with those individuals most meaningful to us is well understood and expected. An exceptional attribute of the program is the heart of the people that compose it; however varied from year to year; our program always seems to carry on its family nature.
Whether spending time with your own family or sharing them with ours, we take pleasure in both the unique professional and personal characteristics of each resident. May it be at friendly gatherings, tailgate parties, crawfish boils, or a night of repartee, the opportunities for continual evolution of our friendly and family like atmosphere are enjoyed by us all.
Follow us on Instagram!
@lsu_internalmedicine_br