A complete application consists of: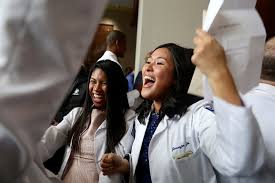 ERAS Application
Photograph
Personal Statement
Medical School Transcript
Dean's Letter
USMLE or COMLEX Scores
3 Letters of Recommendation
To be considered for an interview with our program, applicants must:
Applicant must be a US citizen, permanent resident of the US (with green card) or eligible for J-1 visa through ECFMG.
Applicant must successfully pass Step 1 and Step 2 with no more than two attempts.
Applicant should currently be an enrolled medical student or have graduated from medical school within the past three years.
If IMG, a minimum of six months of clinical rotations as a medical student in the US is preferred, with at least two months in Family Medicine.
Our application deadline is December 31st.
Applicants are given comprehensive consideration based on background, academic qualifications, clinical ability and preparedness, communication skills, and personal qualities such as motivation and integrity.  Our resident selection criteria conform to the guidelines of the Accreditation Council for Graduate Medical Education (ACGME) outlined in the ACGME Institutional Requirements. Our program does not discriminate with regard to sex, age, religion, color, national origin, disability or veteran status. 
All housestaff must meet and maintain the Louisiana State Board of Medical Examiners requirements for a permit/intern card for physicians in training or unrestricted medical license.
Follow us on Social Media: