Letter from the Program Director | Internal Medicine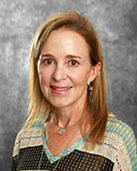 Dear Prospective Resident:
Thank you for your interest in the LSU Lafayette Internal Medicine Residency. We are certain your interest will grow as you learn more about our program.
Our system is one of graded responsibility and independence. We are mindful of our resident's work and personal life demands.
We have 26 Internal Medicine residents who train in two distinct hospitals. University Hospital and Clinic's campus is the primary site of training during your first year of training.  It houses a robust continuity clinic where you will follow patients over the course of your training. We also have a busy inpatient service at this hospital.  It provides care to a diverse population including the indigent. Morning report and didactic conferences are held every weekday on this campus.  Medical students from LSU- New Orleans are integrated into our inpatient and outpatient clinic services.
Lafayette General, our second campus, offers training in a state of the art intensive care unit, houses the busiest emergency room in Acadiana, and an advanced certified primary stroke center. Rotations in hospital medicine, neurology, physical medicine and rehabilitation medicine are just a few of the other elective rotations offered here.
Our faculty are highly dedicated to the success of our residents. Over the past several years, we have updated and reviewed our core lecture series with a comprehensive review of Internal Medicine and strengthened our board review process with measured success. Our graduates are prepared to pursue careers as primary care practitioners, sub-specialists, or can continue careers in academic medicine.

Again, thank you for your interest.

Karen G Curry, MD
Program Director, Department of Internal Medicine