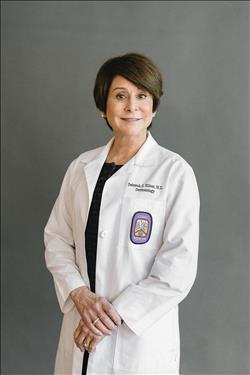 A very warm welcome to our terrific Dermatology Residency Training Program!
The information herein will provide you with the spirit of our Program as the website transformation progresses
The primary aim of our program is to provide an exceptional structured learning experience that focuses primarily on supervised patient and didactic resident education but also affords opportunities for resident research.
Resident education is a process of increasing autonomy as educational goals are met so that our graduates are capable of independently practicing all aspects of Dermatology including clinical, surgical, cosmetic, laser, academic, or fellowship training.
For over 50 years this program has been fully accredited by the Accreditation Council for Graduate Medical Education, The program has been recognized many times for its substantial compliance with all dermatology objectives. Objective measures of the LSU Program have been very high over the years.
Our receipe for sucess is simple. We all CARE. Our faculty almost exclusively focuses on the supervision of patient care and didactic learning. Our residents and faculty are a team dedicated to compassionate care and mutually supporting one another.
This is a fantastic program because we have knowledgeable faculty focused on the welfare of our residents and our residents are kind, intelligent individuals who espouse all aspects of teamwork.
A fantastic program in a city full of life and energy, active and intellectually stimulating, is a combination for one of the most rewarding and enjoyable periods of your life. Welcome!
Deborah C. Hilton, MD, FAAD
Interim Department Head
Residency Program Director
Henry Jolly Professor
LSU Department of Dermatology
We will not participate in the coordinated release of interview invitations for the ERAS 2024 cycle. We will conduct interviews in person.