Getting to Know the Residents
Check out our Instagram @lsufamilymednola &
PGY - 3 Residents
Sahir Gharib, MD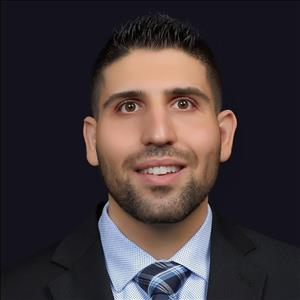 Dr. Gharib was born and raised in Los Angeles, CA. He went to medical school at Ross University School of Medicine.  In his spare time he enjoys reading about medicine, running/working out, taking frequent naps, watching random shows on Netflix and playing Pokemon Go.  He is also a protein bar and energy drink connoisseur.  
D'Amico Johnson, MD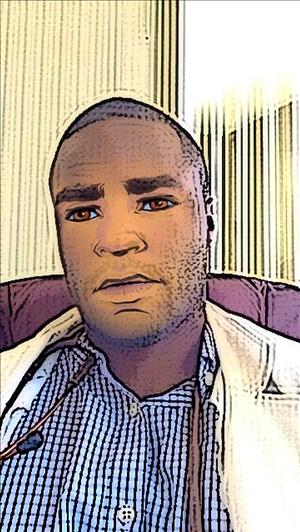 My name is Damico Johnson. I am from Miami, Florida. My interest include long walks at Walmart, Studying experimental physics, theoretical physics, aerospace engineering, Astro particle physics and ancient Nordic philosophy. I also enjoy traveling. I have two parents, and two siblings. I don't smoke or drink. My favorite color is green but sometimes blue. My favorite number is 7. I'm a Virgo.  My favorite television show judge Judy. I don't have a favorite food or book, because I could no sooner pick my favorite star in the sky. My favorite quote is "look deep before you leap." I'm an introvert but forced to be extrovert.  So writing this much about me was sheer terror. Cheers!
Linday Liles, MD - Co-Chief Resident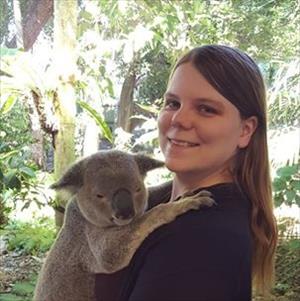 Dr. Lindsay Liles is originally from Rockdale, Texas and graduated from Harvard University with a Bachelor's of Arts in Biological Anthropology.  She spent 3 years pursuing competitive amateur ballroom dancing and working as a clinical research coordinator in ophthalmology in Boston before attending the University of Queensland-Ochsner Clinical School in Brisbane, Australia and New Orleans, LA. It was there she discovered her passion for family medicine and advocacy. She hopes to continue to practice full-spectrum family medicine once she finishes her training at LSU-Kenner. Her hobbies include Latin Ballroom Dancing, Board Games, Jigsaw Puzzles, and watching Gymnastics. She can often be found chasing her greyhound, Mack, and great dane, Atlas, around her house in an attempt to keep them from stealing her food or at Disney World, which truly is her happy place (possibly because no one is trying to steal her food). 
Maxwell McCray, DO - Chief Resident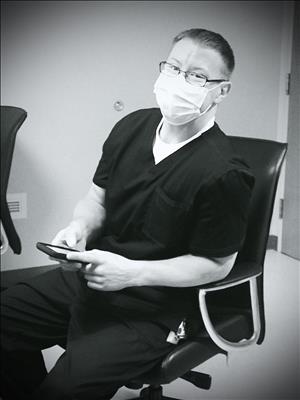 I was born in Baton Rouge, LA and raised in a small town (Watson) outside of Denham Springs, LA. I attended Southeastern Louisiana University in Hammond, LA and graduated with a Biology degree and a minor in Spanish. Afterwards, I attended medical school at VCOM in Blacksburg, VA. After spending many years in the northeast, I was blessed with the opportunity to return to my home state in order to receive my family medicine residency training. I plan to pursue a primary care sports medicine fellowship. After residency and hopefully fellowship training, I plan to stay in Louisiana and serve my community that has given me so much. In my free time, I enjoy spending time with my fiancée, family and friends; outdoor activities; working out; and watching sports. 
Cecilia Tran, MD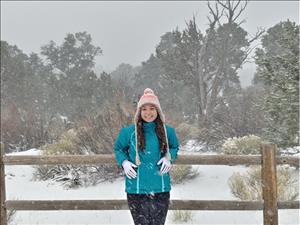 I am from New Orleans and graduated from LSU Medical School in New Orleans. I enjoy traveling and trying new restaurants in New Orleans. I bake delicious sweets including pistachio cupcakes and chocolate cookies!
Miriam Warren, MD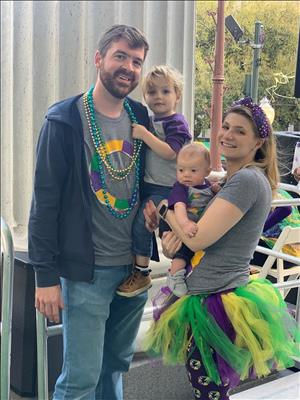 Hi I am Miriam Warren! I was born and raised in New Orleans. I was actually born in the hospital that I now work in. Just like in Family Medicine everything comes full circle I guess! I went to LSU in Baton Rouge for undergrad (Geaux Tigers!) and then went to Medical school at LSU in New Orleans. I am currently a PGY3 looking to work in the outpatient primary care setting with emphasis on women's health and overall lifestyle.  My Favorite food is anything anything Asian: sushi, Chinese, Indian and then of course chocolate!  In my down time I enjoy my hectic life with 2 kids, a husband and chocolate lab. We spend as much time outside enjoying the sunshine and traveling as much as we can (dreaming of a European adventure after residency/Covid). I am very proud of my time with LSU, especially here at the LSU family medicine program in Kenner! 
PGY - 2 Residents
Madeleine Crilly, MD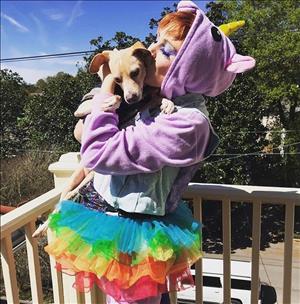 Hello! I'm Madeleine Crilly. I was born and raised in California, and got my MPH and MD at Tulane. My interests include palliative care, public health, and LGBTQ+ health. Getting to know our patients in our continuity clinic is one of my favorite parts of residency. When I'm not at OMC-Kenner, I love picnicking in the park with my wife and our dog. If you need a last-second Mardi Gras costume, podcast recommendations, or where to find the best sno-balls in town, I'm your person.  
Jacob Davis, MD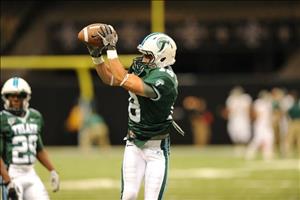 Dr. Jacob Davis, MD, MSc was born in San Francisco, CA and came to New Orleans in 2009 to attend Tulane University for both undergraduate and graduate schools. He then went on to medical school at Ross University SOM only to return back to New Orleans for Residency! As a former football player at Tulane, he loves sports and fitness, which has fueled his interest and plan to complete a fellowship in sports medicine. His Hobbies include working out, playing sports (currently working on his golf game), eating, and spending time with family and friends. 
Amritpal Khela, MD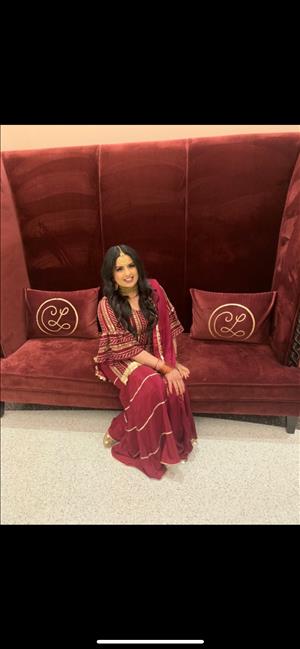 Dr. Amritpal Khela was born in Los Angeles, California but has also lived in Arizona, Nevada and New York before making her way to NOLA. She earned her Bachelors of Science degree in Biochemistry(with Honors) from Arizona State University(2014) and her medical degree from St. George's University, Grenada (2019). In her free time she enjoys baking, hiking and dancing.
Joshua Policella, MD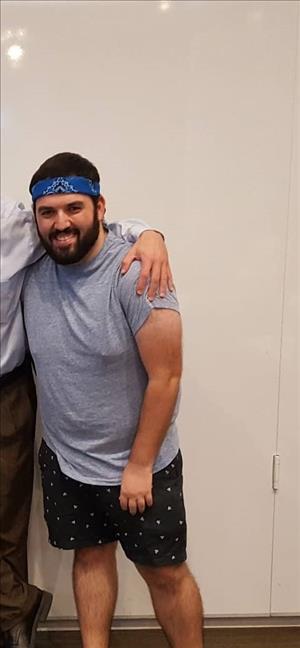 Dr. Joshua Policella is originally from Bedford, New York and graduated from Binghamton University with a Bachelor of Science in Integrative Neuroscience.  Dr. Policella then then attended Ben-Gurion University of the Negev-Medical School for International Health in Be'er Sheva, Israel. It was there he discovered his passion for family medicine. He hopes to practice broad-spectrum family medicine once he finishes his training at LSU-Kenner. His hobbies include disc golf, kayaking, art history, reading, & fantasy sports.
Patrick Ryan, DO

My name is Patrick Ryan, I have two first names. I am from Hampton, Virginia. I initially studied architecture at Virginia Tech, but then graduated as a biology major. I graduated medical school from VCOM - Virginia Campus at Virginia Tech. I completed a transitional year at St. Petersburg General Hospital in St. Petersburg, Florida.  I chose LSU New Orleans Family Medicine because I'm drawn to the southern weather, the opportunities for food and activities New Orleans has to offer. I have 1 pet crawfish named Bill Crawsby who lives in a pineapple under the sea. I'm interested in Sports Medicine and sleep Medicine.
Erica Sjunnsen, MD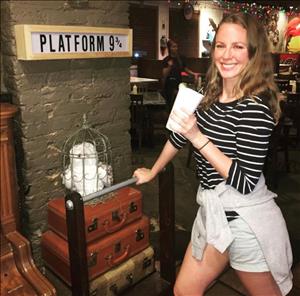 Dr. Erica Sjunnesen was born in New Orleans and has spent the majority of her life living throughout Southern Louisiana. She attended Mandeville High School, graduated from LSU in Baton Rouge after majoring in biology and minoring in psychology, and completed medical school at LSUHSC New Orleans. Her special medical interests include adolescent behavioral health. Outside of work, Erica enjoys happy hours with her co-residents, walking her two dogs in Audubon Park, rewatching The Office on Netflix, and exploring the beautiful city of New Orleans with friends and family. 
PGY - 1
Katherine Adams, MD, MSPH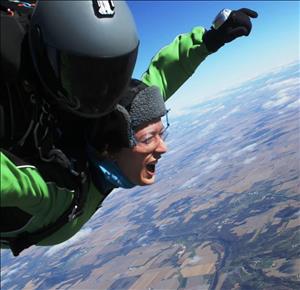 Dr. Katherine Adams was born in Naperville, Illinois but has lived in Louisiana for over a decade and calls Slidell her home, with her husband and blue heeler.  She earned her Bachelor's of Science in Human Nutrition from University of Illinois at Urbana-Champaign and her Master of Science in Public Health from Tulane University of New Orleans. She attended medical school at St. George's University in Grenada, West Indies. After two years on a beautiful island and clinical rotations in Chicago, Atlanta and Miami, she returned home for residency. She hopes to continue serving the military and work overseas while maintaining a base camp around New Orleans.  
Zachary Delis, DO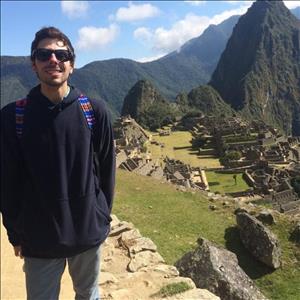 Dr. Zachary Delis was born and raised in Gloucester, Massachusetts. He completed his undergraduate schooling at Tulane University where he earned B.S. degrees in Neuroscience and Anthropology. He went on to earn an M.S. in Neuroscience from Tulane before heading to Southern California to earn his D.O. at WesternU COMP. Outside of work, he enjoys playing guitar, Boston Sports, and traveling. 
Nicholas Hahn, DO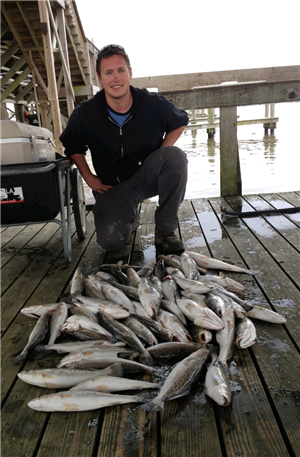 I was raised in Kenner, Louisiana. I attended William Carey University College of Osteopathic Medicine (WCUCOM) in Hattiesburg, Mississippi for medical school earning my Doctor of Osteopathic Medicine. For college I attended The University of New Orleans majoring in biology and later Tulane University earning a graduate degree in pharmacology. I love fishing, music/food festivals, The New Orleans Saints, crawfish boils, and quality time with my nephews. I am blessed and sincerely grateful to be back home receiving my residency training here at LSU and treating the community I call home.
Alexi Johnson, DO

Alexi Johnson is a native Oregonian. She grew up in Medford, OR; got a degree in chemistry from Lewis & Clark College in Portland, OR; and went to medical school at Western University of Health Sciences- College of Osteopathic Medicine of the Pacific-Northwest in Lebanon, OR. She couples matched with her husband, Matt, who is an IM/EM resident at LSU. In her free time, she enjoys playing with her two kittens, volleyball, board games, hiking, golfing, watching Netflix and downhill and cross-country skiing.
Reem Sidani, MD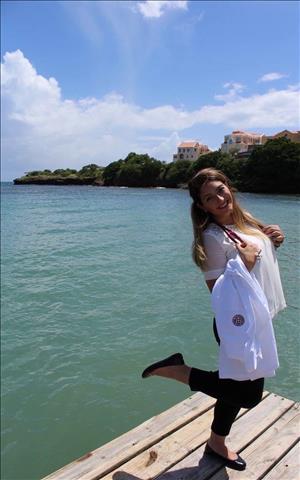 Dr. Reem Sidani is from Katy, Texas but grew up in Kenner Louisiana. She attended Lipscomb University in Nashville TN receiving a Bachelor of Science and Master of Science. After working in research at Vanderbilt University, she attended St. George's University School of Medicine on the beautiful island of Grenada, West Indies. During her clinical years, she enjoyed every rotation but loved family medicine for its continuity and preventative measures. She hopes to continue after residency as a family medicine specialist. Her hobbies include spending time with family and friends, shopping, cooking and baking, and discovering coffeeshops. 
Victor Wan, MD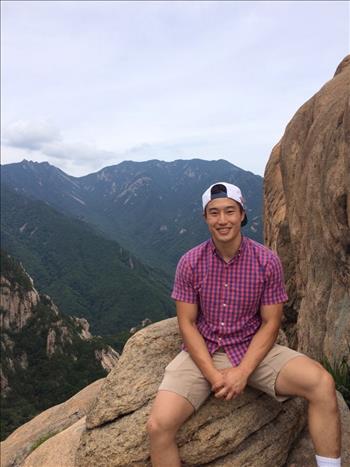 Dr. Victor Wan is originally from Cupertino, California. He received his medical degree from Tulane University School of Medicine. Outside of medicine, he enjoys road trips, taking walks in local parks around the New Orleans area, running and exercising. When he feels like being lazy, he enjoys binge watching the latest popular Netflix shows, and several HBO and Showtime series. He also enjoys watching football, basketball, UFC, and boxing. His interests in family medicine include general outpatient practice and hospice/palliative care.