Welcome from the Chair | Family Medicine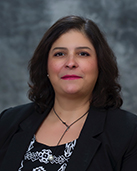 Welcome to LSU Health-University Hospital and Clinics Family Medicine Residency Program in Lafayette, Louisiana. Much like the community in which we are based, our program boasts a warm, familial and engaging culture rich in its diversity.
Our program originated in Lake Charles and moved to Lafayette in 1989. We have graduated over 190 family physicians, most of whom practice in Louisiana. The broad spectrum of pathology, cultural diversity, and wide variety of training venues allow for breadth and depth of experience that confers confidence upon our graduates such that they are well prepared to provide high quality, cost-effective and culturally sensitive healthcare in any arena.  Many of our graduates truly embody the spirit of family medicine having established practices in the traditional full scope of family medicine in rural communities throughout Louisiana. Others have used the program to pursue their passions in emergency medicine, urgent care, military medicine, office-based practice, bariatric medicine, sleep medicine, wound care, aesthetics, women's health, occupational medicine, sports medicine, geriatrics and nursing home care, academic medicine, addiction medicine, hospice and palliative care, public health and healthcare administration. Additionally, graduates have been accepted to fellowships across the country in geriatrics, sports medicine, hospice and palliative care, occupational medicine, emergency medicine, rural medicine/obstetrics and hospital medicine.
Academically, we have achieved a 100 percent board take-rate and board pass-rate. Our faculty possess diverse skill sets that include specialized training in obstetrics and gynecology, geriatrics, endoscopy, advanced minor surgical techniques, sports medicine, occupational medicine, research and hospice and palliative care. They are exceptional in their commitment to our patients and residents, in their level of academic engagement and in their accessibility
We are extremely proud of the above accomplishments. However, what makes our program most unique are the lifelong collegial and familial relationships nurtured during our time together and the enlightening opportunity to care for gravely underserved populations in our hospital, local community and global community.  As you explore the images and writings contained in these pages, I hope you gain a sense of our esprit de corps and first and foremost, of our commitment to our patients.
Linda K. Oge', M.D.
Section Chief, Department of Family Medicine
Clinical Assistant Professor