Letter from the Program Director | Geriatric Medicine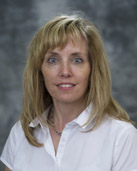 We are delighted to welcome you to the LSU Geriatric Medicine Fellowship Program at University Hospital and Clinics (UHC) in Lafayette!
Accredited since 2007, the Geriatric Medicine Fellowship Program trains physicians who have completed a residency in either family medicine or internal medicine to provide comprehensive care for complex older patients. The Geriatric Medicine Fellowship Program is leading the area's medical community towards improved health care for the elderly of Louisiana. Through advanced education of physicians, we seek to improve the quality of geriatric inpatient and outpatient care by enhancing geriatric patient functional level, nutritional status, and psychological state. The Geriatric Medicine program provides a holistic, person-centered approach to enhance quality of life while preserving dignity for the older patients we serve. 
Our goal is to provide our fellows with outstanding clinical training so as to promote overall wellness to patients. Fellows see patients in the Family Medicine Center (FMC), University Hospital and Clinics, Lafayette General Medical Center, nursing home, private physicians' offices, other facilities and in the home setting. During the fellowship, fellows manage acute and chronic conditions including geriatric syndromes in both the outpatient and inpatient settings, with the use of an interdisciplinary team. Rotations include long term care, palliative care, rehabilitation, geriatric psychiatry, and various subspecialty clinics. We have 2 positions each year. Our fellows author and submit an abstract for the American Geriatrics Society annual meeting. If the abstract is accepted, fellows may have an opportunity to present their poster at this national meeting. Physicians who train here will have the experience and expertise to provide care to elderly patients in a wide variety of settings.
Lafayette is a great place to live, work and play. Lafayette has been voted best food city, happiest city, and city having the best world music festival.  Deep in the heart of Cajun country, our city and program will make you glad that you chose to make this home for your training.
For additional information about the LSU Geriatric Medicine Fellowship Program at University Hospital and Clinics (UHC) in Lafayette, please contact me.
Lainie Moncada, MD
Associate Professor /Program Director
LSUHSC Geriatric Medicine
lmonca@lsuhsc.edu