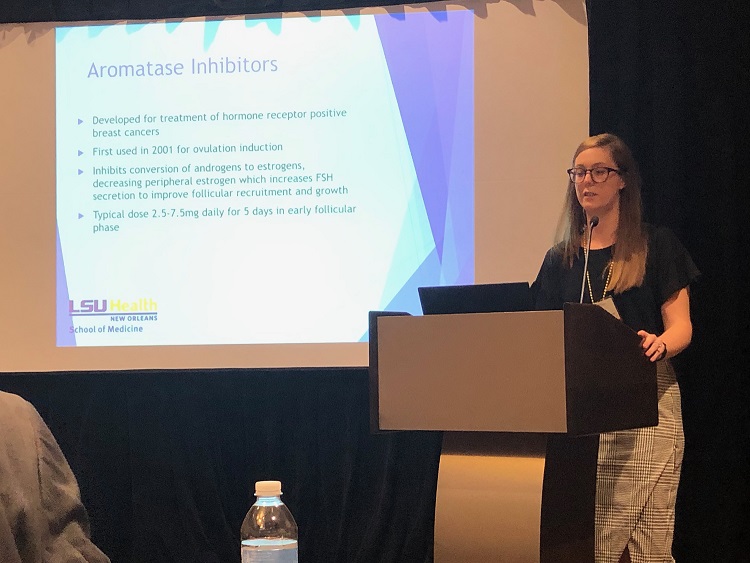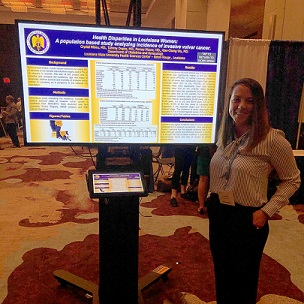 RESEARCH PROGRAM 
In pursuit of academic excellence and scholarly activity, our residency program requires each resident to initiate a research project with the goal of completion of the research and publication of the results.  The resident is allowed to select the research topic based on his/her particular area of interest. Each resident will have a faculty advisor to assist them in their project. Residents also have patient safety/quality improvement projects which continue throughout their training.
   
Current Research Projects
Postpartum Care
Birth Outcomes in Low Income Inner City Women Who Deliver with Late, Limited or No Prenatal Care Utilization 
Assessment of Predicting Factors in Paitents with Successful VBACs in a Lower SES Population
Health Disparities in Louisiana Women: A Population Based Study Analyzing Incidence of Invasive Vulvar Cancer
Survivability Rates and Neonatal Outcomes Following Previable Prelabor Rupture of Membranes at Less Than 23 0/7 Weeks Gestational Age
The Effect of Antibiotics on Latency in Previable Prelabor Rupture of Membranes between 18 0/7 and 22 6/7 Weeks Gestational Age
Comparison of 1 Day vs. 5 Day Dose of Letrazole for Ovulation Induction
Rate of Cesarean Delivery Based on Cervical Dilation at Artificial Rupture of Membranes
Chorioamnionitis Treatment: A Pharmacoeconomic Perspective
Euglycemic Diabetic Ketoacidosis in Pregnancy COmplicated by Pre-Gestational Diabetes: Case Report
PPROM Presentation in Patient with Vesicouterine Fistual: Case Report
QI Projects
Development of Hyperemesis Order Set to Reduce Average Length of Stay in Hospital and Readmit Rates
Implement ERAS protocol on All Surgery Patients and Develop Postop Education Material for Patients
Offering Genetic Screening for Breast Cancers using GAIL Model During Annual Exam
Improved Ordering and Completion of PPMET at 6wk Postpartum visit in Patients with GDM after Implementation of DM Nurse Navigator
Development of Menstrual Cycle Diary, Ovulation Testing Insturctions adn Clomid Directions for Clinic Patients
Implementation of Weekly GYN Team Meeting
Return Documentation re: Colposcopy to Referring Provider
Diabetes Education with Clinical Pharmacist duruing NSTs
Improvement of Neonatal Outcomes, Specifically Hypoglycemia, via Implementation of a Maternal Diabetic Navigation
Recent Publications
A Comparison of Rapid Immunoassays for the Detection of Ruptured Membranes, BMC Pregrnacy and Childbirth,  December 2017 - PMID # 28446135.
Dr. Irogue Igbinosa and Dr. F.A. Moore, III.
West Nile Virus in an HIV + Pregnant Woman: A Case Report, Journal of Louisiana State Medical Society, December 2017. 
Dr. Karli Boggs